Machine Service

Our talented technician will be here on

November 1st

. Please drop off your machine anytime between NOW and closing on October 31st
The shop is closed on Sunday, November 1st. We are not doing same-day appointments.
We will call everyone the following week to let you know your machine is ready.
We service ALL brands of Sewing, Embroidery, and Sergers!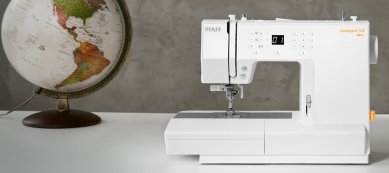 Happy Halloween
All Halloween Fabrics and Panels
This week only!

PFAFF Sewing Club


We are having Pfaff Club!! Judith Stone is teaching.




Time: 12-2




Instruction Fee: $10.00


November 4th
Covid Modifications...

Everyone must wear a mask. No eating or drinking. The chairs will be spaced out for your safety.


Everyone is invited to join our sewing club. You do not have to own a pfaff. Sandy shows what is new in the shop, a project is demonstrated with the pattern, 'show-n-tell', door prizes, and a fun group of ladies to hang out with!

First Wed. of the Month unless there is a holiday interference




You will receive a pattern for the project demoed/lectured. For each show and tell that you bring you will receive a Sandy's Love Buck valued at $1.00 that you can spend that day the same as cash. There is a limit of 3 ($3.00) love bucks per person, but not a limit on the number of 'show and tell' items you can bring.




Everyone attending will receive one door prize ticket, but if you pay at least one week in advance you will receive two tickets. We also have the Pfaff Reference Book door prize drawing for those who remember to bring their Pfaff books.


The cost is $10.00 per month and the optional Pfaff Reference Book is $10.00.



Thank you
Sandy's Quilt Shop
613 N. Broadway
Joshua, Texas 76058
817-447-1233